Farm Sitting services
Can't remember how long it's been since you had a vacation? Worried about leaving town and not knowing who to trust with the care of your horses? Want to be able to have peace of mind knowing that your farm is in good hands while you're away? Call today at (864) 353-9212 and let an experienced eye keep watch for you while you enjoy your time out of town!
Safe and Sound offers comprehensive, experienced professional care for all farm animals and house pets at reasonable rates. Services are available throughout upstate South Carolina. Please call (864) 353-9212 for more information or a price quote. References are available upon request.
Why Safe and Sound?
With years of experience caring for and working with a wide range of animals, Kelly has not only the knowledge and skill to care for your pets the way you do, but established relationships with local veterinarians for both large and small animals to ensure rapid professional response in the case of an emergency.
Kelly has an eye for perfection and a passion for animals and their welfare. Your farm is guaranteed to be kept clean, well run, and your animals happy and well handled while you are away. Kelly will provide updates and photos as often as you would like, and will treat your farm and your four legged family as she does her own.
Safe and Sound is committed to a high standard of care. For the best peace of mind and the highest quality farm sitting services, call us today!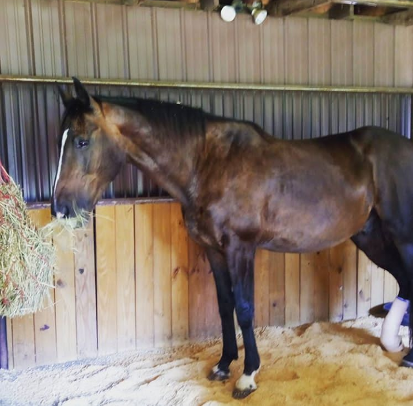 Medical and Stall Rest Services
Do you have a horse on stall rest who requires wrapping, medicating, hand walking, or other routine care? Do you need to leave town or not have the time in your busy schedule to keep up? Safe and Sound is here to help. Experienced in treating horses for a wide range of issues, Kelly will make sure your horse is kept to their rehab or medication schedule and handle things for you while enjoy peace of mind at work or away, knowing your horse is in good hands while under the weather.