Farrier Services
Safe and Sound offers balanced barefoot trimming, corrective work, custom urethane shoes, and more to horses of all sizes and disciplines. Services are available throughout upstate South Carolina, in the Tryon area of North Carolina, and in select parts of Georgia. Please call to determine availability of appointments in your area.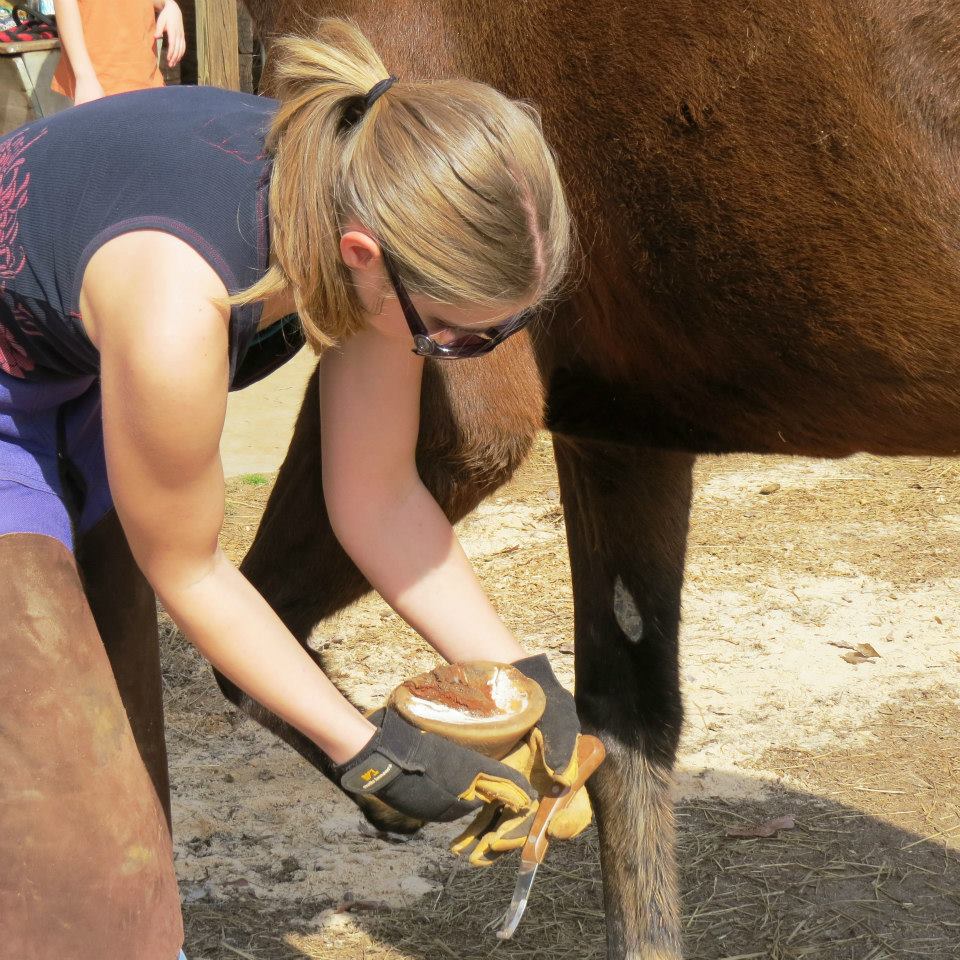 Pricing
Basic Barefoot Trim: $40
Corrective Work: $45 +
Urethane/Glue-ons: $60+
Note: Travel is priced according to cents per mile. Please call for a custom quote.
For clients at a great distance, trimming is done at the rate of $60 per horse and travel fees are waived in order to keep prices reasonable.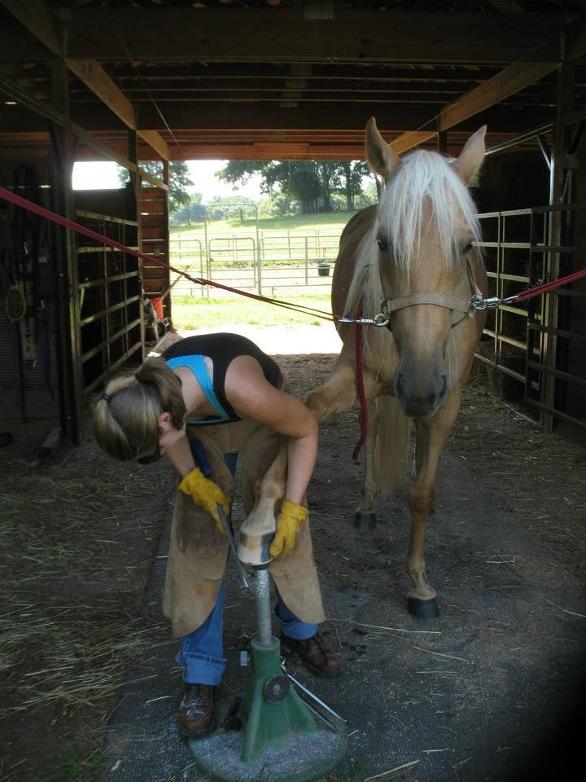 Hoof Care for All
Safe and Sound provides farrier services to more than just full size horses. Mules, donkeys, and miniature horses are also accepted as clients.
Please note that we do not provide hoof care for pigs, goats, or cattle.